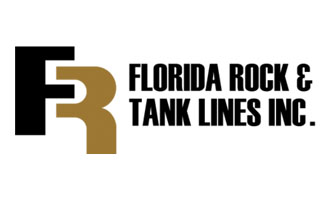 How To Apply
Please complete our driver application below or call for additional information about our job openings. Calling Us is the fastest way to get in contact with our recruiters.
Company Driver
Hiring area- Southeast
NO Tanker Experience needed
Sign-on Bonus | Home Daily | Guaranteed Paid Training
Florida Rock & Tank Lines has served as a premier bulk tank carrier since 1962. As an industry leader, we continue to grow in the southeastern United States, transporting petroleum and other liquid and dry bulk commodities.
Tremendous freight stability, daily home time and much more can be yours when you upgrade your driving career to Florida Rock & Tank Lines. Don't worry if you have never pulled a tanker, Florida Rock & Tank Lines will pay you to learn the ropes!
Driver Benefits
Sign-on bonus
Referral bonus
Local runs with daily home time
Award-winning safety program
FREE Short Term Disability Insurance
FREE Accidental Death Insurance
FREE Business Travel AD&D Insurance
FREE Life Insurance
401(k) Plan with 50% Company Match
Seniority Pay Increases
Night Pay Differential
Health, Dental and Vision Insurance Available
Annual Safety Incentives/Awards
Prescription Card
Paid Time Off
Paid Holidays
Long Term Disability
Flexible Spending Accounts Available
Guaranteed Paid Training for ALL Drivers!!
Driver Qualifications
You must be at least 25 years of age
You must have a Class A CDL with the ability to obtain Tanker (N) and Hazmat (H) or a combination (X) endorsement
You must have a minimum of 2 years of verifiable tractor-trailer experience or 1 year of experience if you have a certification from an approved driving school. You must have 1 year of T/T experience within the past 3 years
You must have no more than 2 moving violations or 2 at-fault accidents within the past 3 years. No more than a combination of 1 moving violation and 1 at-fault accident within the past 3 years.
You cannot have any suspensions of your license for more than 30 days within the last 3 years
You must be proficient enough in English to understand highway traffic signs and signals, respond to official inquiries, make entries on reports and records, and converse with the public.
No DUI, OWI, or DWI within the past 10 years
You must never have tested positive for drugs or alcohol while working for a previous employer or lease carrier
You must have no record of refusal to take a drug or alcohol test