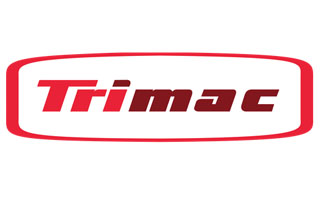 How To Apply
Please complete our driver application below or call for additional information about our job openings. Calling Us is the fastest way to get in contact with our recruiters.
​
Trimac Transportation                                                                Company Driver
Joining Trimac may be the smartest decision you will make in your professional career. As a Preferred Place to Work, we offer an upbeat work environment, excellent pay, a comprehensive benefits package tailored to you and your family's needs, and an attractive pension plan. In addition, we maintain ongoing Health and Wellness and employee recognition programs, flexible work schedules, and continuous training opportunities. At Trimac, our people are our greatest asset.
Hiring drivers for:
  Chemical
  Dry Bulk
  Food Products
  Industrial Gas » Oilfield Services
 Petroleum
 Pressurized Commodities
 Resource Commodities
Health Care Benefits:
Medical Plans
Dental Plan
Vision Plans
Flexible Spending Account  [United States only]
Life Insurance and Income Replacement:
Short Term Disability
Long Term Disability
Life Insurance
Accidental Death & Dismemberment
Optional Critical Illness
Work Life Balance:
Vacation Time
Smoking Cessation
Bereavement Leave
Jury Duty
Military Leave
Employee Assistance Program:
Emotional or physical problems
Health and wellness programs
Emotional or physical problems
Marital and family problems
Stress and anxiety
Work-related problems
Pre-retirement planning
Financial and legal difficulties
Child and elder care
Sexual harassment or abuse
Alcohol or drug dependencies
Gambling
Nutritional counseling
Health coaches
Retirement Benefits:
401K Savings Plan [United States only]
Pension Plan: English | French [Canada only]
Additional Benefits:
Competitve pay
Supportive and professional work environment
Scholarship programs
Educational reimbursement
Career development opportunities
Flexible work hours
Trimac Store
Scholarship Program
Trimac Team Portal
Direct Deposit
Payroll Self Service and Automated Benefits